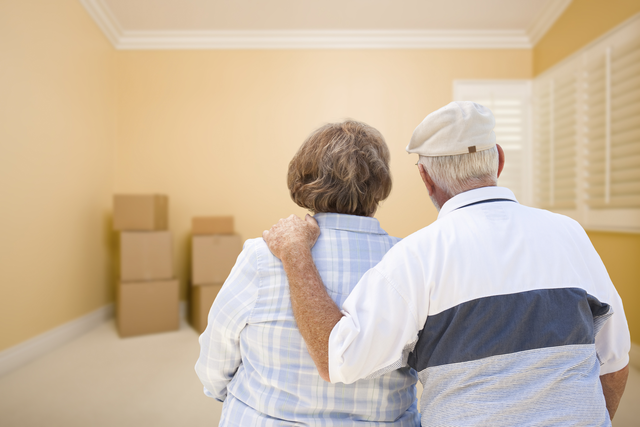 At Home Senior Care provides great home health care for elderly parents battling Relocation Stress Syndrome in the Newton Area.
Moving can be stressful for anyone. Loosing access to a favorite park, not knowing where to buy groceries and worries about new neighbors stress out people of all ages. Often however, moving is the most difficult for the elderly, especially if they have lived in one place for a long period of their life. This is called Relocation Stress Syndrome.
So, what is Relocation Stress Syndrome?
RSS is the failure to adjust to a new environment. Someone experiencing RSS, slightly before or after moving, may become irritable or act annoyed. They may also seem confused, sleepy and anxious, and often suffer from a bad appetite. Other characteristics often include crying, anger, hallucinations and falls. Most vulnerable to Relocation Stress are the elderly struggling with dementia or those who have just come out of the hospital and are experiencing the additional stress of moving. To learn more about Relocation Stress Syndrome click here.
Avoiding & Managing Relocation Stress
There are four key things that you can do help seniors struggling with RSS.
1.       Be positive about moving. Talk to your elderly parents about the positive aspects of moving to a new home, and the benefits of a new environment.
2.       Think deeply about the needs of your elderly parents. Keeping their needs in mind is crucial in choosing a new home and keeping them happy.
3.       Keep your parents behind the wheel. It is most important that the elderly maintain a sense of dignity and independence. By allowing them to choose what is best for their lifestyle, their chance of developing RSS decreases significantly.
4.       Acknowledge their struggle. Downplaying their fear and stress, can make your parents feel powerless and lonely. Listen to them thoroughly and comfort them.
How can we help?
Here at At Home Senior Care, we know how difficult it is to transition to a completely new place of living. That's why we offer comprehensive adult and senior home care in the Newton area. To help ease the transition to a new home, we provide disability care services and personal care for those elderly adults struggling specifically with RSS. Most importantly, we offer great dementia and Alzheimer's care, and physical therapy right at home for those older parents who may be moving after an accident. Overall, At Home Senior Center offers amazing home health care and nursing support for all your needs.
Call us today to talk about home care services!