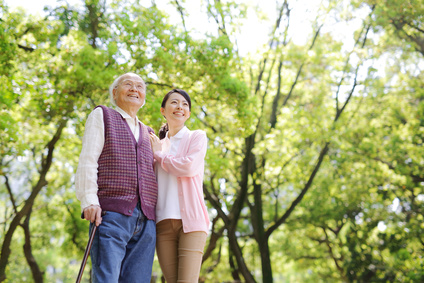 Many people with Alzheimer's disease and dementia want to continue to live independently in their own homes. Their well-being and quality of life are concerns to all who love them, but work and other commitments can make it impossible for family members to act as constant caregivers.
When dementia strikes, you don't have to move your loved one to a residential care facility to ensure their safety. Keeping your family member with dementia in their familiar, comfortable home environment is possible, thanks to the Alzheimer's care in Newton provided by the loving professionals of At Home Senior Care.
What Home Care Services are Available for People with Dementia and Alzheimer's Disease?
At Home Senior Care's in-home dementia care in Newton includes services such as:
Homemaking: Shopping, cooking, meal preparation, laundry, and light housekeeping can be challenging for people with dementia. In-home care lifts this burden.
Personal Care: Dementia can make bathing, dressing, and self-feeding difficult. Our in-home Alzheimer's care in Newton provides all of these services.
Companion Care: In-home care offers your loved one with dementia a trusted friend to provide expert, engaging companionship during activities while at home, on an excursion, or during social visits.
Nursing: Skilled nursing care including wound care, diabetes management, and more is available.
What Are the Benefits of Home Care Services for People with Dementia and Alzheimer's Disease?
In-home dementia care in Newton provides numerous benefits:
Patents are able to remain in their homes for as long as possible.
Caregivers receive an important break.
In-home Alzheimer's care in Newton gives family members peace of mind, knowing that their loved one's personal safety is expertly supervised.
Dementia patients feel more comfortable, independent, and secure.
For more information about in-home dementia care in Newton, contact us today.