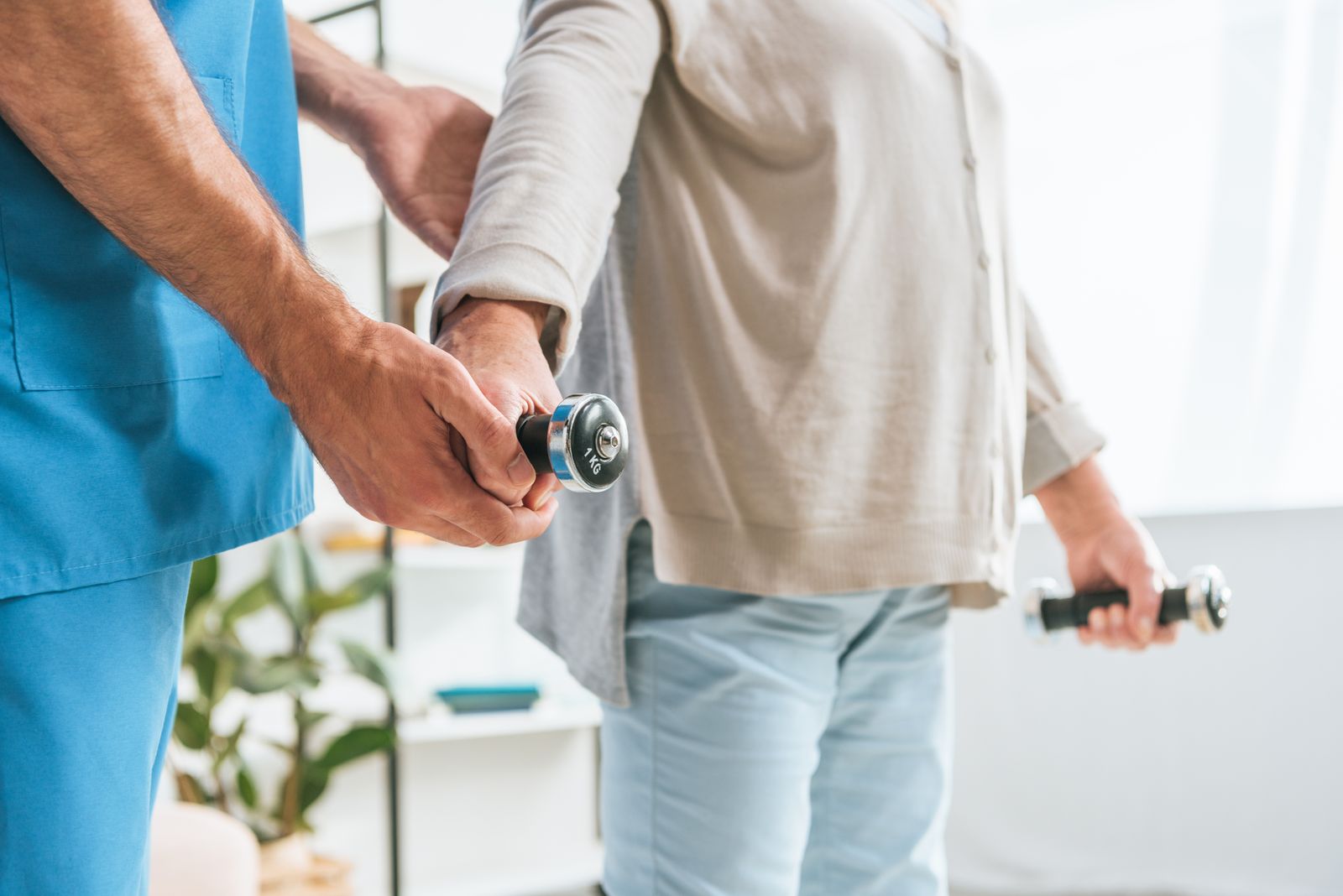 Who is a physical therapist? A physical therapist is a person who is an expert is the musculoskeletal system and is a trained movement specialist. At Home Senior Care is proud to provide the best home care services possible to countless patients in the Newton and Greater Boston area. 
What are the benefits of In-Home Physical Therapy?
One-on-one personalized care. If a patient has home-care physical therapy services, they are the only person the caregiver tending to. In a normal physical therapy setting, the therapist may be helping many patients at once or could be distracted by other duties. However, home care means that the patient has the undivided attention of the therapist, which means that they are receiving the best possible care. 
The most convenient care. Accessibility and ease are the top reasons why patients choose home physical therapy. As opposed to facing bad weather, challenges driving or walking, and dealing with other complicating factors, patients can relax as they wait for their therapist to come to them. This allows the patient to better focus on the process of healing. 
Reduces stress. Many patient therapy rooms are crowded, loud and unwelcoming. This may cause patients to feel stressed or overwhelmed, which could impede on their ability to recover. With home-care however, receiving therapy in their own home will help ease their stress and allow the healing process to flourish. 
More effective. Because the therapy is done within their home, patients have the ability to do their exercises and movements in familiar spaces. Instead of using strange therapy equipment and resources, patients can use the tools most familiar to them, which helps them remember and perform their exercises on their own. For example, using their own doorway as opposed to one at the therapy center helps them remember their exercises better and reach mastery faster. That's why a National Institutes of Health study done in 2016 found that home-care physical therapy is more effective than care outside the home in the long term. 
Call us today to find out more about our amazing home care services!
What do we offer? 
At Home Senior Care, our team of therapists offers the best possible care to help tend to your personal needs. We pride ourselves in professional clinical physical therapy services to adults whose first language was not English. All of our staff is bilingual, so beside English, speaking English, Spanish, Polish, Russian, Moldavian, Armenian, Chinese (Mandarin/Cantonese), French, Portuguese, Romanian, Ukrainian, Vietnamese and other languages. In addition, we also offer skilled nursing, occupational therapy, speech therapy, medical social work and home health aides. 
Make an appointment with one of our amazing specialists today!