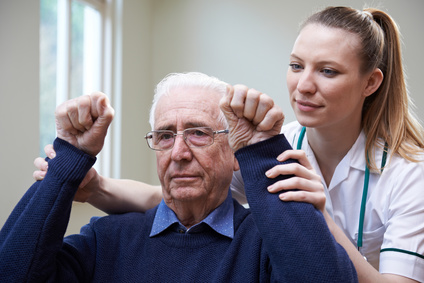 How do you know if your parent requires more help to live comfortably? Most of the time, you can pop down for a visit once a week and organize their medications. However, that might not be enough.
It's often easy to ignore the signs that your parent requires assisted living care. You're worried about their passion for life waning and other issues. However, with home senior care, this doesn't have to be a concern.
What Is Home Care Services?
With home care services from At Home Senior Care Inc. in Newton, MA, you have peace of mind. A trusted professional visits your parent's home and helps them with a variety of needs.
Your parent gets assistance preparing and planning meals, management of their medications, and personal care needs. These can include help with using the restroom, transfer assistance, hygiene, getting dressed, and showering.
If you know that your loved one is having difficulty living alone, it's not time for a nursing home just yet. Call us today to request more information about our services.
What to Watch out For?
Many times, your parents may require help to determine which medications to take and when. They may also forget to take prescribed medicine at the right time. This is problematic and can cause significant issues. For example, if your parent is on blood pressure medication, they could be at greater risk for a heart attack if they miss their pill.
Often, they don't get dressed in the morning because it's too difficult to do alone. They may also forego bath-time because they are worried about slipping in the tub. This might cause them to be less social and go to fewer places.
Why They Don't Need a Nursing Home
Most children immediately think of a nursing home as the best option, but this often backfires. People don't want to feel like they are being forced to live elsewhere. They often become aggressive or stop living and desiring to live. Sometimes, older adults believe that they're no longer wanted.
With home senior care from At Home Senior Care Inc., in Newton, MA, this doesn't happen. We offer home care services that help your aging loved one stay in their home and get the help they require. Your loved one can get the companion services they need and transportation to their favorite social events.
Please visit our website today to find out more and request an on-site evaluation.
Contact us at 617-663-4881 or learn more about our at home health care services.