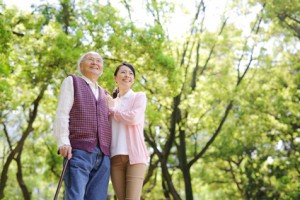 There are a number of models for care for our loved ones. One important option is adult day services. This allows a level of interaction and supervised care that is important for the needs of many people. It also allows for freedom and interaction with family while letting family members and home caregivers do the things they need to do. For many families, this is an ideal option with all the aspects that they need in a care plan model. It is important to choose the very best center available.
Many of you are probably well on your way in this regard. A lot of information on centers is available out on the Internet. Sometimes that information can be overwhelming. We want to help with this process at At Home Senior Care, Inc. Our services are well respected and we provide the care you want your loved ones to have. In this case, doing the research will show what we provide and the quality you get with us.
Visit the Center.
This step probably makes good sense to you as well. You will want to see who is providing care. You will be able to tell a lot just by seeing how the center operates and sitting down with the professionals. We are confident with At Home Senior Care, Inc. and welcome your visit. It will also give us the opportunity to walk you through the process step by step to understand the quality care we provide from our center.
Ask Questions and Be Sure You Have the Right Fit.
At Home Senior Care, Inc. wants you to be comfortable and confident in the care and support you and your loved ones get with us. Any quality center will feel the same way. The more you know about us the more you will appreciate what we provide. We want the best for you and your family. We believe that when you take a look at us and what we provide, all your questions will be answered and you will be confident that we are the right fit for you and your lifestyle.
Contact us and see what we can do for you and your family.